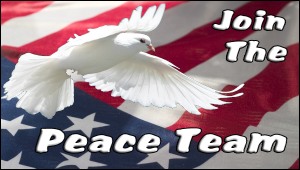 WHAT CAN BE DONE ABOUT A LAW DEFYING, POWER GRABBING
VICE PRESIDENT OUT OF CONTROL?

   The descriptions are not ours. In the face of new revelations of the
wholesale dismissal of the Constitution by Vice President Cheney,
"Power Grab" was the headline on the ABC News site. "Defiant" was the
headline of the Washington Post. By now you could not have escaped
hearing all the stories of the assertion by the vice president's
office that he is a branch of government unto himself, and not
beholden to any other. And if you have not read the stories, they are
all linked in the "Arguments" section of this action page, where you
can also cast your vote on whether Cheney should be impeached
immediately.

   And if the situation were not extreme enough, it was also reported
this week that Cheney is aggressively campaigning for Bush to pardon
Scooter Libby, which is an act of obstruction of justice on its face,
according to John Dean, who should know a little something about
impeachment. Whether or not Bush has the Constitutional power to
grant pardons without cause, it is still an abuse power for him to do
so, and a Constitutional high CRIME for Cheney to campaign for him to
do so.

   So now . . . NOW will you vote in the National Cheney Impeachment
Poll,  just as more than 72,000 of your fellow democracy-loving
citizens already have? Would you be surprised to learn that 99.22
percent of those votes were Yes to impeach? Speaking on the Keith
Olberman show tonight, Dana Milbank described the Vice President as a
man "showing no restraint", and still . . . STILL Milbank could not
bring himself to say the word "impeachment". Does he have a speech
impediment? Do WE the people have a speech impediment?

DO YOU THINK CHENEY SHOULD BE IMPEACHED OR NOT?
Cast your vote today, and pass this message on to others.